Summertime … the season of love
Summer is indeed in full swing in the Northern Hemisphere. Whenever I look for summer travel inspiration or cocktail ideas to try for the holidays, I keep getting hits with suggestions for 10 or more of the best things to do this summer. The most popular items on all of these lists is of course being on vacation, enjoying warm sunny days, huge bonfires on the beach watching those mesmerizing sunsets, not having to bundle up with clothes, outdoor movies, music festivals and frozen drinks by the pool. The lists go on and on but they left one very important activity out … summer romance.
Summer lovin' … July and the promise of endless possibilities
For some reason, the ever-popular song "Summer Lovin" from the Grease musical popped into my head as I was sitting on the beach working this morning. Not only did I enjoy the beautiful sunrise, but I also noticed couples walking hand in hand, rollerblading or biking on the boardwalk. It suddenly felt like the summer of 2022 promised endless possibilities. I agree with the quote from Jenny Han's The Summer I Turned Pretty, "For me, everything good, everything magical happens between the months of June and August."When the sun rises and the sky is so incredibly blue and clear, it does feel magical.
Speaking of summer lovin', summer, and more specifically, June and July are very popular times for outdoor weddings, and it is easy to understand why. Venues transform into fairytale-style settings after sunset when the trees start sparkling with fairy lights, candles flicker in the soft breeze and the intoxicating fragrance of summer flowers permeates the air. I always assumed the tradition of the June bride is due to the gorgeous weather, but apparently, the tradition dates back to Roman times when they celebrated the festival of the deity Juno and his wife Jupiter who was the goddess of marriage and childbirth, on the first day of June. Today however it is probably because it is the easiest time for most couples to take extended leave from work. Not such a romantic reason but practical and I am sure the weather plays a part as well.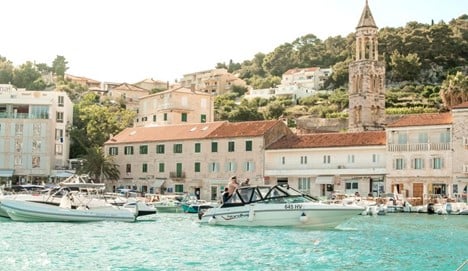 Destination Weddings
Getting married at some romantic destination is every couple's dream but for those of us who book destination weddings, it is particularly stressful as there are so many details to consider. It isn't just about creating an itinerary and finding the right accommodations; it is also about the couple needing assistance with the logistics and planning once they are at their destination. They have to find vendors, deal with legal documents and much more. I have found that if I can find the right accommodation for the couple that has a venue either on the property or nearby, and has a wedding planner with a vendor list, then I hit the jackpot.
Croatia – A unique wedding and honeymoon destination
One such wedding and honeymoon destination that I have seen increased interest in is Croatia. Surprisingly because the usual requests are for some island paradise, Paris or Italy, which have all inspired romantic visions for decades and are known as the most romantic destinations for lovers of all ages. However, requests for off-the-beaten-track destinations such as Croatia have been trending lately both as vacation and wedding destinations.
Croatia is situated across the Adriatic Sea from Italy and has the perfect climate for making wine and olive oil and is known for its blue waters and bluer skies. The stunning beauty of Croatia's coastal areas as well as its historical cities, vibrant culture, spectacular scenery and sunshine islands, makes it a gorgeous wedding destination that checks all the romance boxes.
Any wedding, especially an outdoor one, needs at least ideal weather and Croatia has beautiful weather on the coast throughout the year. The Adriatic coast has a Mediterranean climate with cool rainy winters and hot dry summers.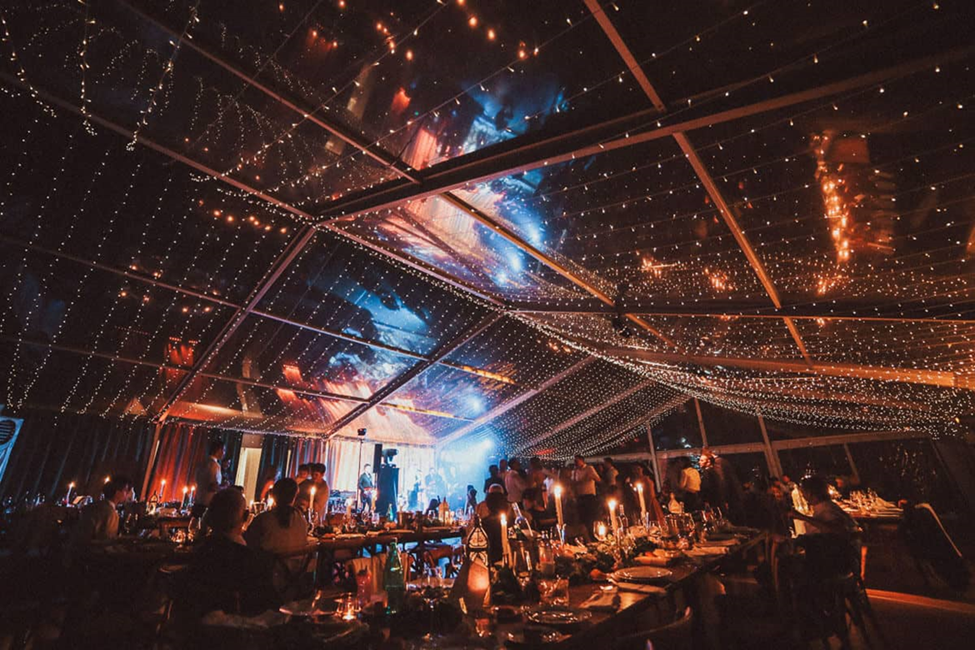 Food, wine, entertainment and outdoor activities
Croatia's gastronomic delights are well documented. The fresh Adriatic fish and seafood combined with locally sourced vegetables and fruits will delight the most hard-to-please foodie. Croatia has its own rich winemaking history and a multitude of indigenous grape varieties to discover for the wine aficionado. Wineries are scattered from the beautiful Adriatic Sea to the giant Dinaric Alps making Croatia a captivating destination for wine lovers. Whatever your wine preference, Croatian wines are some of the best in the world.
There is an abundance of entertainment to choose from for pre-and post-wedding parties. The sunny Dalmatian Island of Hvar with its fragrant lavender fields, secluded coves and cosmopolitan vibe, boasts amazing weather and stunning views and is a great place to get that pre-wedding sun tan. The vibrant nightlife in Croatia has an energy that won't disappoint, as the cities of Zagreb, Split and Dubrovnik come alive with quite the buzz at sunset. The Makarska Riviera has the best of Croatia's nightlife with fun that never ends. For the active traveler, there are beautiful hikes, island-hopping kayak adventures and UNESCO sites to visit. And, if you are a fan of Game of Thrones, you can book a day tour for those locations as well.
During the sizzling summer months, there are an array of music extravaganzas like Croatia Rocks and Electro Beach. The Noa Beach club is known for its 11 bars and the latest music which you can enjoy on the dance floor or in a hammock with the shimmering sea beneath you.
Wedding Venues
Croatia has that WOW factor that every couple wants at their wedding. There are numerous magical locations in Trogir such as the Rector's Palace, the Kamerlengo Tower, the Town Lodge and the Cathedral of St Lawrence, all of which provide stunningly beautiful venues for unforgettable weddings. Croatia is a very unique wedding destination. While the beaches are not the same as what you will find in the Caribbean, Croatia is packed to the brim with gorgeous wedding venues, elegant private villas, lighthouses, wineries, parks and medieval fortresses with incredible views for you to choose from.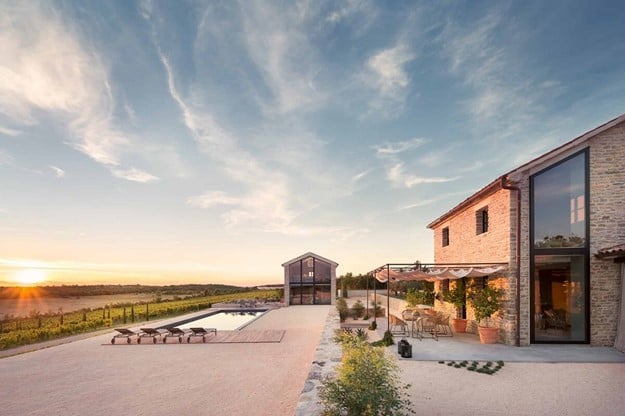 This beautiful Central European country was Travel + Leisure's Readers' choice in 2016 due to its gorgeous beaches, history, picturesque national parks and delicious food. The destination is also recommended for the couple on a budget.
Some legal details to be aware of — if you want to get married in Croatia, you need to have your documents submitted a month in advance and the couple also needs to attend the registry meeting 48-72 hours before the wedding. Do take care of this paperwork several months in advance considering today's climate where everything is backed up. If you are considering eloping, plan at least a week in Croatia to get everything done before your wedding. I suggest a reputable DMC and/or wedding planner to assist with all the details so that nothing is left to chance.
Originally Sourced from The Compass – Delia duPlessis