Whether it's in it, on it or around it, so many of life's greatest adventures have water at their core. Humanity's attraction to water transcends location, culture and ethnicity. In fact, our fascination with the world's sparkly blue depths is so prevalent that it's been the focus of numerous scientific studies, the inspiration for millions of books, poems and songs and the shining star in plenty of films and documentaries.
Luckily for us, so many of Earth's watery wonders are open to exploration. Ready to start dreaming? These eight unique aqua-filled getaways inspire romance, relaxation, thrills and more.
Bioluminescence in Vieques
Beneath a blanket of stars, the sea sets the stage for one of nature's most spectacular talents: bioluminescence. A rare phenomenon commonly observed in marine life, bioluminescence is the result of a chemical reaction from within an organism's body often resulting in the creature emitting a vibrant bluish-green hue.
The world's brightest display of this dreamy occurrence happens at Vieques Islands' Mosquito Bay where billions of Dinoflagellates (dinos) light up the surf in neon-like aqua-colored bursts each night. While the dinos are visible throughout the year, they're best observed during the darkness and calm of a new moon.
Swampland in New Orleans
Shrouded in mystery with legends of treasure-hungry pirates and vengeful voodoo priestesses, New Orleans' majestic bayous are a classic example of Crescent City charm. Fashioned from a dense collection of bald cypress trees, thick tufts of Spanish moss blanket the swampland canopy from above while colorful algae dance upon the water's surface below. The air is alive with the calls of backwater creatures, a symphony of sounds, completely unique to this tiny pocket of the universe.
Home to some of the earth's wildest nature, NOLA's watery tendrils are a hot spot for observing everything from reptiles and snakes to mammals and birds. However, the biggest draw for many explorers is the chance to come face to face with the American Alligator, of which nearly two million inhabit the area's murky waters.
An Underwater Hotel in the Maldives
An oasis surrounded by an ocean of blue, The Muraka at Conrad Maldives Rangali Island is a swoon-worthy tropical escape. Bungalow-esque in design, crisp, white furnishings, massive windows and an impressive deck capture attention upon arrival. But there's more than meets the eye to these stylish digs. In fact, 16 feet below the surf awaits one of the most unique hotel rooms in the world.
Upon descending a lengthy spiral staircase The Muraka's master bedroom is revealed — a spacious underwater suite featuring a 180-degree curved acrylic dome ceiling. Guaranteed to be some of the most fin-tastic accommodations the average traveler will ever encounter, the room offers guests a literal front-row seat to the majestic world beneath the sea. Plus, an underwater bathroom, a walk-in closest with floor-to-ceiling windows and a designated seating area make it easy to observe the region's brilliant marine life.
Cage Diving With Great Whites in South Africa
One of the most powerful creatures in the deep, the great white shark is the largest and strongest predatory shark in the world. Growing up to 20 feet in length, and weighing up to 6,600 pounds, the sheer size of these fearsome beasts, paired with their depiction in pop culture (thanks, JAWS), gives them an unnerving reputation.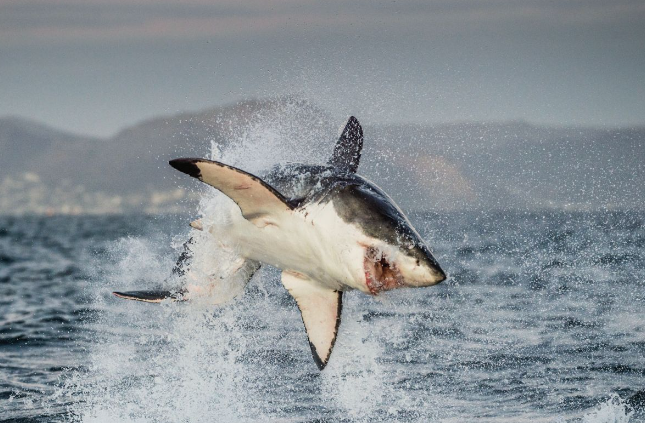 All this considered, it might come as a shock that people willingly submerge themselves in the same waters as the fishy brutes, but cage diving with great whites is a healthy business in Cape Town's world-famous False Bay. In fact, from April to mid-September, thrill-seekers flock to the region's shark-infested waters to observe these powerful animals as they swarm, stalk and "fly" in pursuit of their next meal.
Outrigger Canoes in Hawaii
According to ancient Hawaiian beliefs, nature is sacred. From plants and animals to humans and rocks, every living thing carries energy and must be treated with respect. Today, modern Hawaiians uphold the legacy of their ancestors through the continued practice of ancient customs and traditions. One such example is the use of the outrigger canoe, a perfect amalgam of Hawaiian peoples' appreciation of nature, culture and tradition.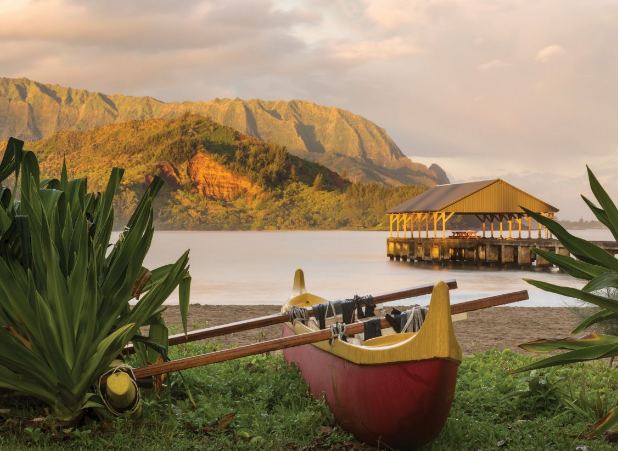 Designed by Polynesian settlers in 200 A.D., the first outrigger canoes were used to explore the Hawaiian Islands and beyond. Traditionally, outrigger canoes are crafted using the trunk of a giant Koa tree, their hull using a single piece of wood to better withstand the ferocity of the open ocean. Visitors to Hawaii will recognize outrigger canoes for their simple appearance, their most recognizable feature being an outrigger float or "ama," an arm-like attachment that allows for greater stability.
Grand Cenotes in Mexico
Hidden within the dense cover of the mysterious Yucatan Jungle, where a sea of broccoli-like treetops stretch as far as the eye can see, is an ancient treasure, the equivalent of liquid gold. Despite its reputation for swanky oceanfront hotels and exciting water-based adventures, Mexico's Yucatan Peninsula has virtually no permanent surface water. Instead, nearly all the region's lakes, ponds and rivers exist thanks to cenotes, the beating heart of the Riviera Maya's intricate underground water system.
While cenotes can occur both above and beneath the ground, some of the most spectacular of the bunch are semi-open or cavern-like in appearance, their crystal-clear turquoise pools framed by wild vines, rocky outcroppings and stalagmites and stalactites. When sunlight pours in from the "roof," it's easy to feel that same mystical connection understood by the Ancient Mayans long ago.
Touring the Great Barrier Reef
A tiny, but mighty creature, hard coral has the intriguing ability to bud and multiply throughout its life. Over the course of thousands of years, the coral will leave behind a trail of limestone casings, eventually creating a vibrant undersea habitat for ocean-dwellers of all varieties. It really is quite amazing, and perhaps the most impressive display of coral's handy work is Australia's Great Barrier Reef, a 1,429-mile stretch of coral reef that's a planet all its own.
As for the inhabitants of that planet, over 9,000 known species call the Great Barrier Reef home. Here, brightly painted fish, eels and crustaceans lurk within rocky outcroppings, camouflaged by wallpapers of red, orange and green. The reef's diverse collection of marine life is a huge draw among tourists who embark on snorkeling, diving and boat tours from the coastal city of Cairns where they hope to catch a glimpse of creatures like sharks, jellies, dolphins and rays.
Hot Springs in Iceland
With its lush rolling hills, snowcapped mountaintops, jagged cliffsides and active volcanoes, Iceland's placement on the Mid-Atlantic Ridge has resulted in some spectacular scenery. And in addition to a plethora of natural landscapes, Iceland also enjoys a variety of geothermal activity, a phenomenon in which heat from inside the earth is transferred to the surface in the form of lava flows, geysers, fumaroles, mud pots and hot springs.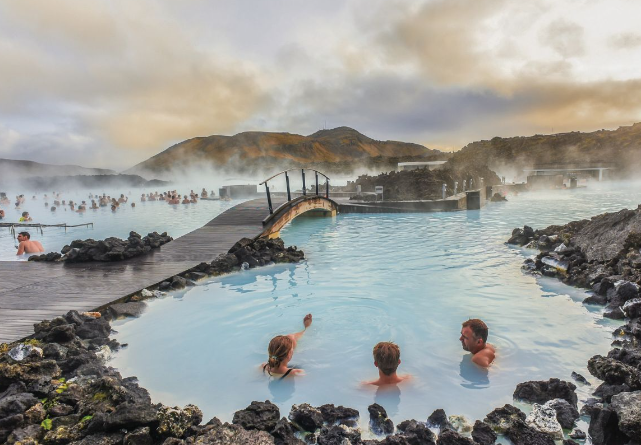 And while all the geothermal formations listed above can be observed in the Land of Fire and Ice, one has played a particularly important role in shaping the country's history, culture and tourism industry: the hot spring. Toasty and warm by (natural) design, Iceland is home to over 60 hot springs, many of which date back to the days of ancient Vikings and early settlers. Over the years, the region's hot springs have played many roles with their waters acting as a gathering place for friends and families, a resource for cooking, cleaning and baking and now, a source of renewable energy for modern citizens. However, above all, they act as a source of pride for locals who share the magic of their warm pools of water and soft clouds of steam with all those who visit.
Originally Sourced from The Compass – Jenna Buege